Newgrange Solstice - 19th December 2010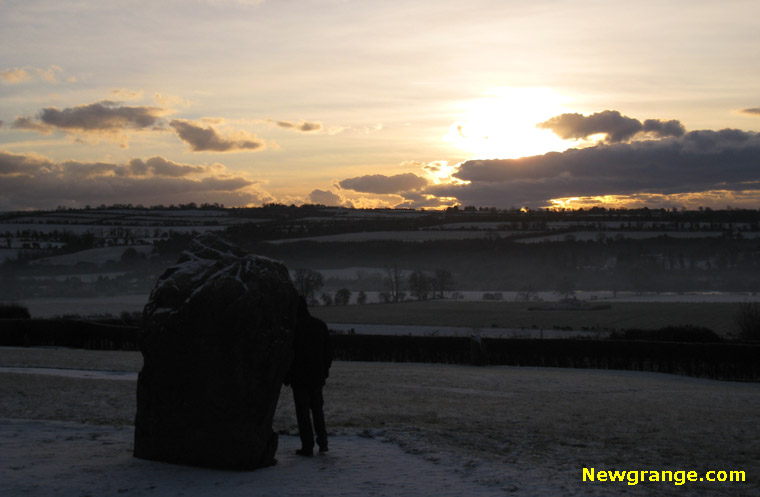 Clouds on the eastern horizon delayed the beam of sun entering the Newgrange passage.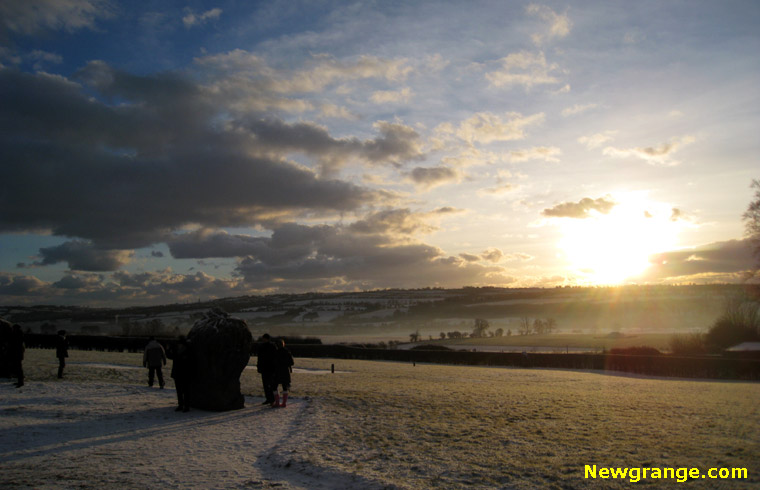 When the sun did break through the cloud, it was magnificent and shone down the passage
delighting the Winter
Solstice Lottery
winners inside.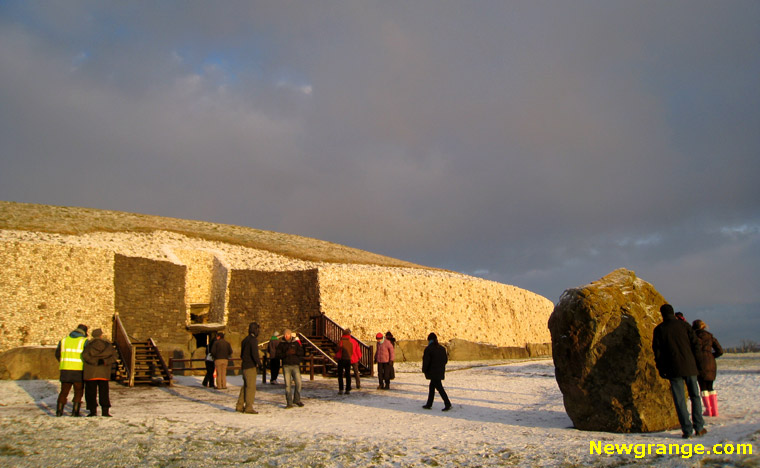 The white quartz front of Newgrange illuminated by the rising sun.