Beaulieu House - Historic House, Garden & Car Museum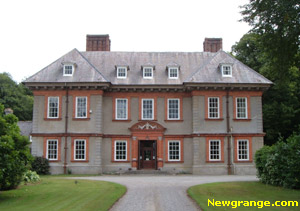 Beaulieu House has been home to the same family since it was built in 1666, a true gem and rare survivor of Irish history. Enjoy guided tours of the house, walled garden and car museum.
Beaulieu estate was formed by the Plunkett family in 1082. The present owner is the 11th generation descendant of Sir Henry Tichbourne governor and defender of Drogheda in the siege of 1641.
Open to the public between June and September, more information at
BeaulieuHouse.ie
Situated on the banks of the river Boyne, between the town of Drogheda and the Irish sea Beaulieu House was built by Sir Henry Tichbourne then Marshall of the Army in Ireland and Governor General of Drogheda at the time of the restoration of Charles II. The Plunkett family previously owned the lands of Beaulieu and its castle. Beaulieu House has over 350 years of family history, which is explained during the informative Historic House Tour.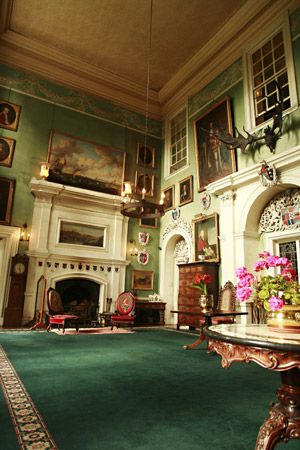 One of the earliest examples in Ireland of an unfortified house, Beaulieu was constructed between 1660 and 1666, most probably designed by a Dutch Architect. The walls are of rough stone, possibly from the ruined Plunkett castle believed to have stood adjacent to the present house, and covered in lime render with fine Dutch bricks surrounding the windows and doors.
The bricks would have been shipped from Holland to the river Boyne. The original heavier sash windows were replaced in about 1722 for lighter versions; some of the original windows can be seen along the gallery overlooking the magnificent two storey Hall.
The grand staircase is Georgian style installed in the early 18th century by Tichbourne III. The original staircase if simpler straight flight design exists to the right of the hall. The garden is thought to be designed by Dutch Artist Van de Hagen who must have stayed some time at Beaulieu, painting the picture over the Hall fireplace, the Drawing Room ceiling and possibly using the garden as base to teach horticultural students in the art of designing the typical future Irish walled garden.

Interview with Gabriel De Freitas of Beaulieu House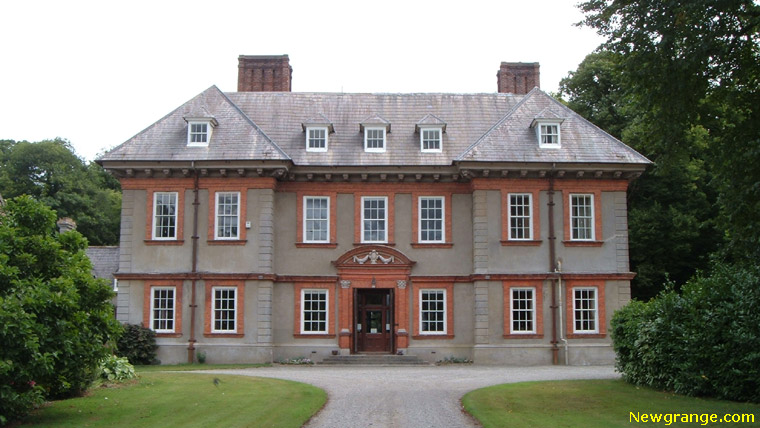 Boyne Valley Private Day Tour

Immerse yourself in the rich heritage and culture of the Boyne Valley with our full-day private tours.
Visit Newgrange
World Heritage site, explore the Hill of Slane, where Saint Patrick famously lit the Paschal fire. Discover the Hill of Tara, the ancient seat of power for the High Kings of Ireland.
Book Now