Current News and Events
Newgrange Online Booking Suspended - Brú na Bóinne Visitor Centre is currently closed for refurbishment. For the duration of the works, the online pre-booking service has been suspended. Tickets will be issued from a temporary ticket office in the car park on a daily first come first served basis.
Previous News and Events
Winter Solstice Arrangements - places inside the Newgrange chamber were selected by lottery last September. All are welcome to gather outside the entrance to the Newgrange mound on each of the mornings from December 18th to December 23rd inclusive, sunrise is at 8.58am. More information for December 21st, more information for Other Mornings.
The Lady Well Fete - Slane Castle August 19th 2012 from 1pm. Jousting Knights on warhorses, a medieval village and a 100ft inflatable obstacle course will be some of the attractions at this year's Fete. More...
Lighting The Darkness - Collaborative Arts + Health exhibition running at the Brú na Bóinne Visitor Centre to Friday January 13th 2012. More...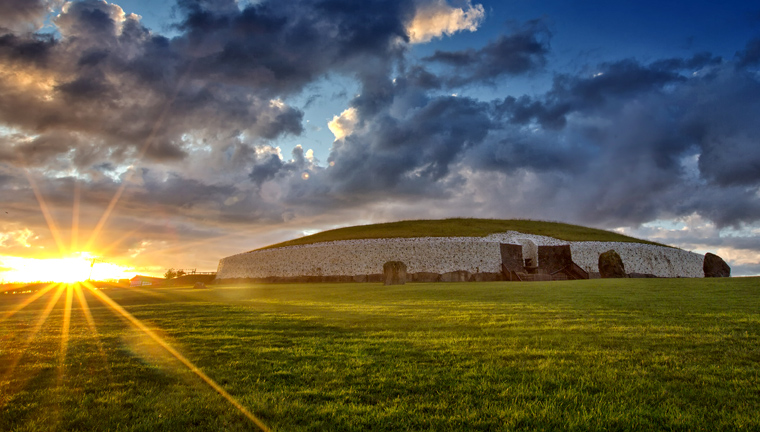 Newgrange Megalithic Tomb in the Boyne Vally, Ireland's Ancient East
Boyne Valley Private Day Tours

Pick up and return to your accommodation or cruise ship. Suggested day tour: Newgrange World Heritage site, 10th century High Crosses at Monasterboice, Hill of Tara the seat of the High Kings of Ireland and the Hill of Slane where St. Patrick let a Paschal fire in 433
More ...