Newgrange: The Mystery of the Chequered Lights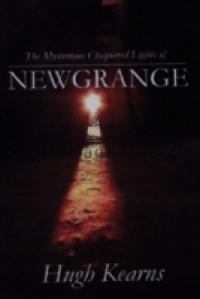 Newgrange: The Mystery of the Chequered Lights by
Hugh Kearns.
More than 5,000 years ago, an extraordinary race of people lived in Ireland. Farmers, engineers and astronomers, they carved their knowledge into history with tools made of Flint.
At the bend of the River Boyne, in the world's largest natural amphitheatre, they built a supremely accurate observatory, a repository of their ingenuity. It is a monument to immortality - with a twist.
At ten minutes to nine on the morning of the shortest day of the year, a pale and weak sun slowly rises above a ridge in the Boyne Valley. As its rays penetrate the dawn mist, a solitary building sits waiting atop the hill - Newgrange.
Most people know that the
Winter Solstice
Sunrise is captured, once a year, by Newgrange. Images of the illuminated corbelled chamber deep in the interior of the huge mound are familiar. But can this immense structure be simply a passage tomb that plays a trick with the sun once a year?
In
The Mystery of the Chequered Lights
, Hugh Kearns illuminates the darkest recesses of Newgrange's hidden past. Not only is Newgrange the world's oldest observatory, it was built as an international tourist attraction by sophisticated planners, managers and engineers. Not simply a grand tomb, it is in fact a permanent calendrical observatory, designed to align with not just the solstice sunrise, but also with recently re-discovered lunar peculiarities.

Hugh Kearns proposes that the Newgrange chamber housed a mirror which spun on a rope and reflected the sun of the
Winter Solstice
back down the passage to bounce off the surface of the River Boyne to enthral the assembled crowds on the southern bank of the river.
Purchase at
Amazon.com
or
Amazon.co.uk
Boyne Valley Private Day Tour

Immerse yourself in the rich heritage and culture of the Boyne Valley with our full-day private tours. Visit Newgrange World Heritage site, explore the Hill of Slane, where Saint Patrick famously lit the Paschal fire. Discover the Hill of Tara, the ancient seat of power for the High Kings of Ireland.
Book Now