Newgrange Kerbstone K52

Professor Muiris Ó Súilleabháin discusses Kerbstone 52 at Newgrange.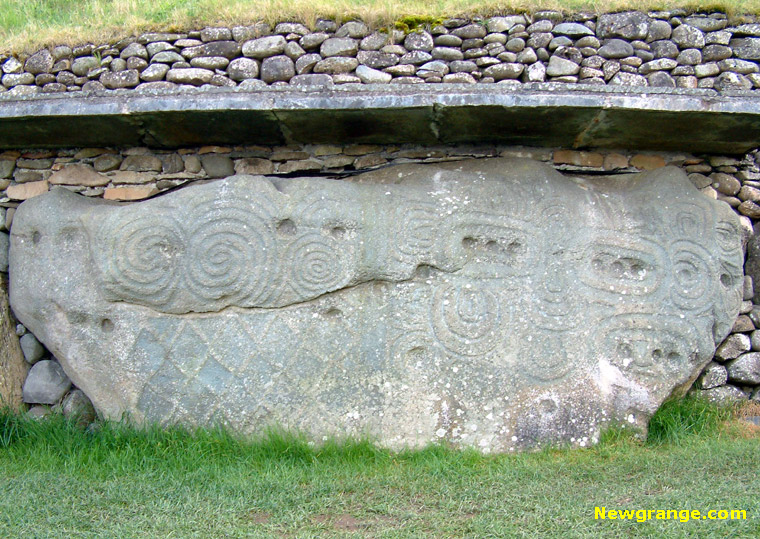 Newgrange Kerbstone K52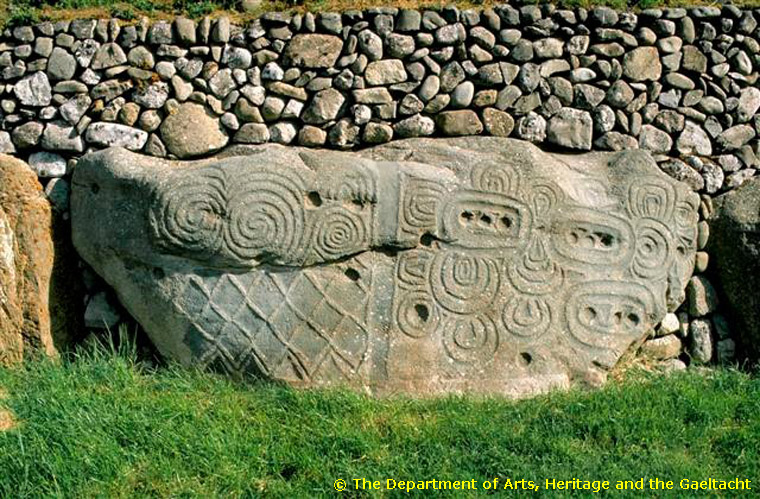 Newgrange Kerbstone K52
Kerbstone 52 is a superb example of artistic achievement. As is the case with kerbstone 1 a centrally-placed vertical line divides the art into two main panels. That on the left is further subdivided into two panels. The motifs on the top are curvilinear (spirals) but on the bottom panel the art is angular (lozenges). On the principal right-hand panel the art is more integrated and mainly consists of a series of oval-shaped motifs and arcs that consist of multiple members.
George Eogan
Boyne Valley Private Day Tours

Pick up and return to your accommodation or cruise ship. Suggested day tour: Newgrange World Heritage site, 10th century High Crosses at Monasterboice, Hill of Tara the seat of the High Kings of Ireland and the Hill of Slane where St. Patrick let a Paschal fire in 433
More ...