Newgrange Kerbstone 67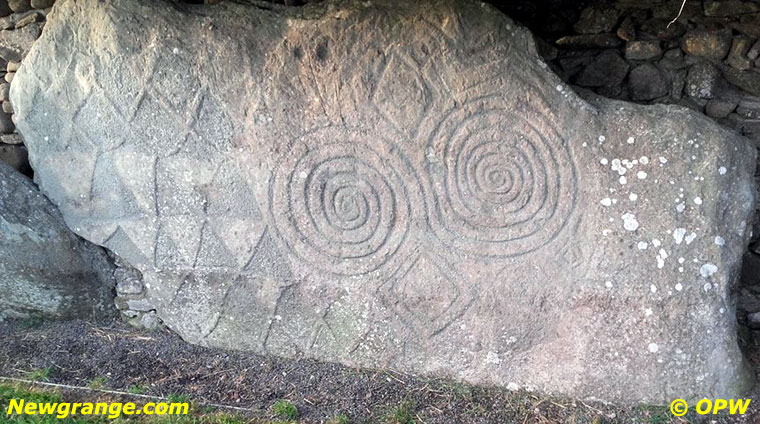 Newgrange Kerbstone K67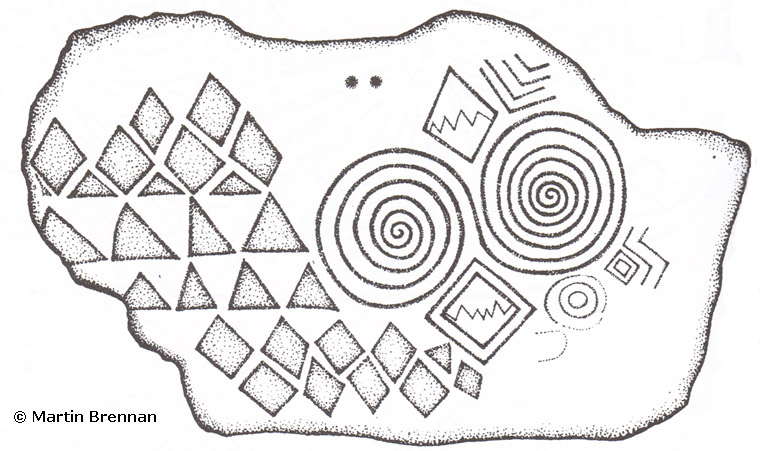 Newgrange K67 drawing by Martin Brennan from
The Stones of Time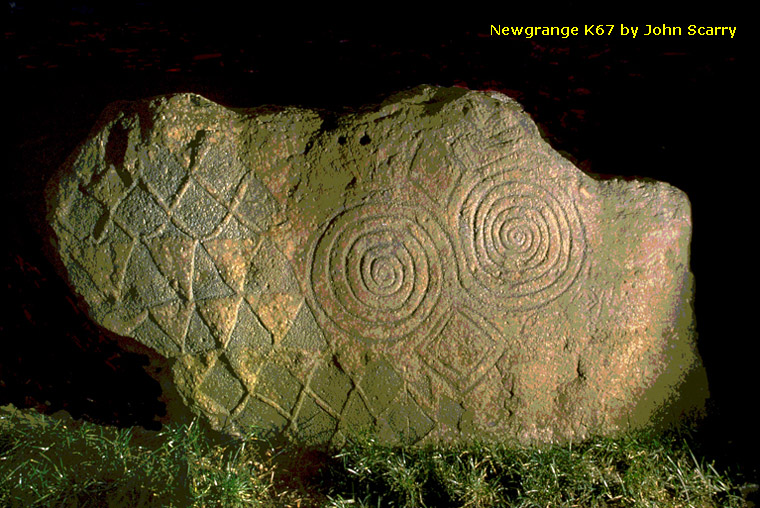 Newgrange Kerbstone 67 - Artistic Posterization by John Scarry
Posterization is a digital image processing technique which results in the conversion of a continuous gradation of tone to some areas of fewer tones, often causing dramatic changes from one colour tone to another.
Boyne Valley Private Day Tours

Pick up and return to your accommodation or cruise ship. Suggested day tour: Newgrange World Heritage site, 10th century High Crosses at Monasterboice, Hill of Tara the seat of the High Kings of Ireland and the Hill of Slane where St. Patrick let a Paschal fire in 433
More ...