Archaeo-astronomy presentation by BJ Harper
St. Mary's (Church of Ireland), Navan.

Sunday 8th November 2009 at 8pm

Admission €5


The
Winter Solstice
rising sun alignment into the chamber of Newgrange is now one of the best known archeo-astronomical phenomena in Ireland. But this event is one of many that take place across the world. Places also seem linked together with mythologies and names. Betty Jo will draw together threads that connect America, Europe and beyond through our archaeology, mythologies and astronomy.
Followed by tea, biscuits and a chance to exchange ideas, views and experiences.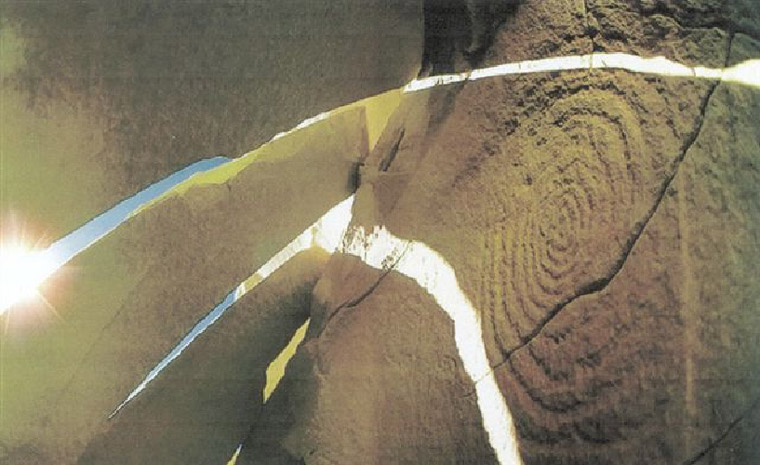 Winter Solstice sun at Chaco Canyon, Arizona
Betty Joe lives in America and is Vice-President of Fort Wayne Astronomical Society, Indiana, retired Director of Northrop Planetarium radio telescope, active in NASA's Solar System Ambassadors programme, sharing information and enthusiasm about their projects and a freelance astronomy educator. She has also given many talks on ancient cosmology.
Boyne Valley Private Day Tour

Immerse yourself in the rich heritage and culture of the Boyne Valley with our full-day private tours.
Visit Newgrange
World Heritage site, explore the Hill of Slane, where Saint Patrick famously lit the Paschal fire. Discover the Hill of Tara, the ancient seat of power for the High Kings of Ireland.
Book Now