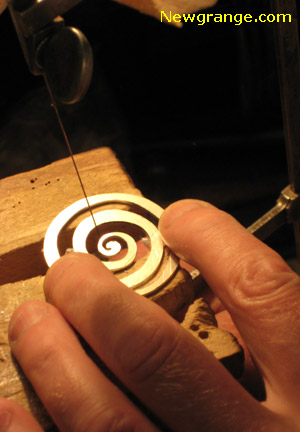 Brú na Bóinne - Craft in Action 2013
The 12th annual Craft in Action Exhibition at Brú na Bóinne Visitor Centre takes place daily from July 13th until August 16th.
This is an opportunity to meet the Craft Workers of the Boyne Valley and watch them create their work.
Among the crafts on display this year there is Batik making, drawings, textiles, ceramics, knitwear, felt work, furniture, painting, cards, silver jewellery, wood turning, wall hangings, appliqué pictures, free hand ink drawings on canvas, ogham stone jewellery, beaded jewellery and weaving.
Admission to the Exhibition, which runs from 9.00am until 6.00pm is free of charge.
Regular Charges apply elsewhere.
All welcome!
Pick up and return to your accommodation or cruise ship. Suggested day tour: Newgrange World Heritage site, 10th century High Crosses at Monasterboice, Hill of Tara the seat of the High Kings of Ireland and the Hill of Slane where St. Patrick let a Paschal fire in 433