Whooper Swans return to the Boyne Valley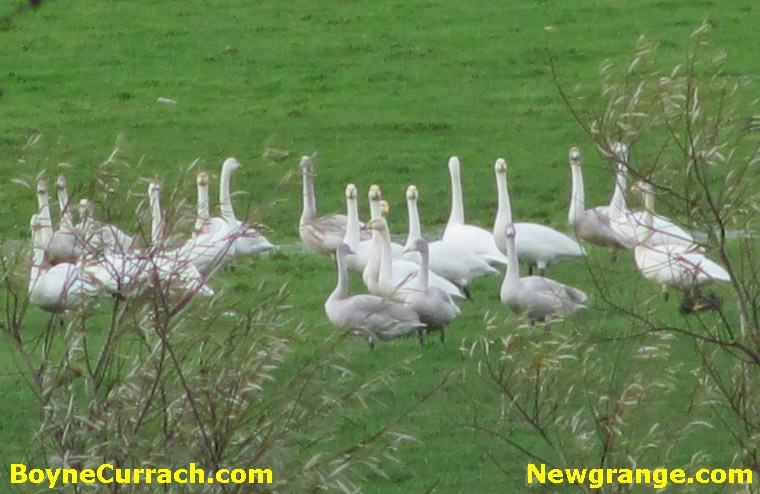 Thanks to Claidhbh Ó Gibne of the Boyne Currach Heritage Group for these photographs of Whooper Swans (Cygnus cygnus) on their return to the Boyne Valley from their breeding grounds in Iceland. Claidhbh counted 30 adult whooper swans and 9 juveniles on November 14th 2010. The adults have a distinctive yellow beak with a large black tip, the yellow patch hasn't yet developed on the juveniles whooper swans, their beak patch is pale white with a pink tint.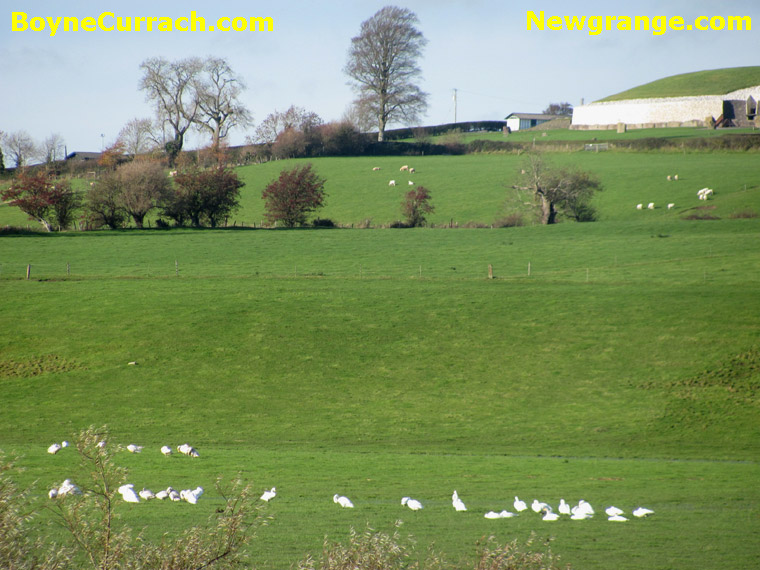 Whooper Swans on the banks of the Boyne at Newgrange.
Boyne Valley Private Day Tours

Pick up and return to your accommodation or cruise ship. Suggested day tour: Newgrange World Heritage site, 10th century High Crosses at Monasterboice, Hill of Tara the seat of the High Kings of Ireland and the Hill of Slane where St. Patrick let a Paschal fire in 433 More ...