Calling Macha Home

The Navan Centre and Fort presents Calling Macha Home on Friday 17th February 2012 from 7.00pm to 9.00pm, tickets £8.50 per person.

This evening will be a lively exploration through music, poetry and story of three stages in the themes of Macha. From the mythic history as horse goddess of the Tuathe de Danann, through a presentation of images and stories of healing, to a place where we ask the question - who she is now? and how can she help to bring in the light of the feminine soul to today's world.

Light refreshments will be served. Booking in advance essential, contact Navan Centre and Fort.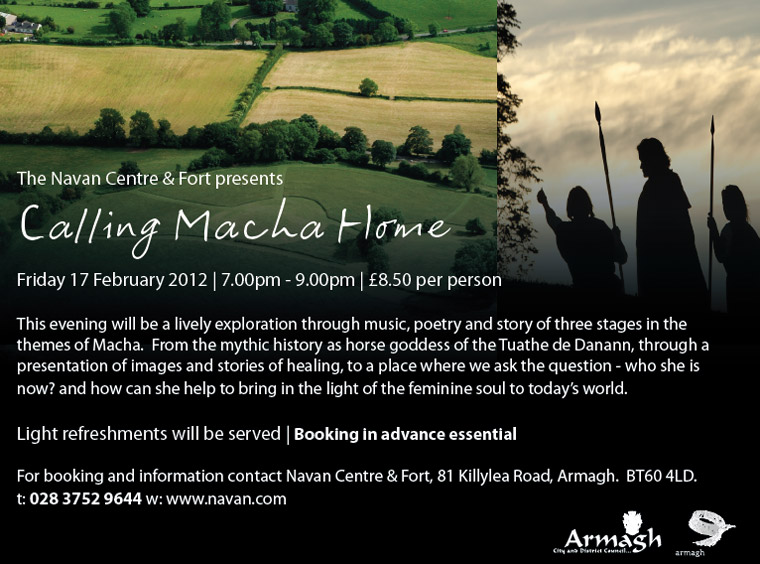 Boyne Valley Private Day Tours

Pick up and return to your accommodation or cruise ship. Suggested day tour: Newgrange World Heritage site, 10th century High Crosses at Monasterboice, Hill of Tara the seat of the High Kings of Ireland and the Hill of Slane where St. Patrick let a Paschal fire in 433 More ...