The Boyne Valley
Photography Exhibition by Pat Burns
The Abbey Gallery Drogheda from July 27th - August 28th 2012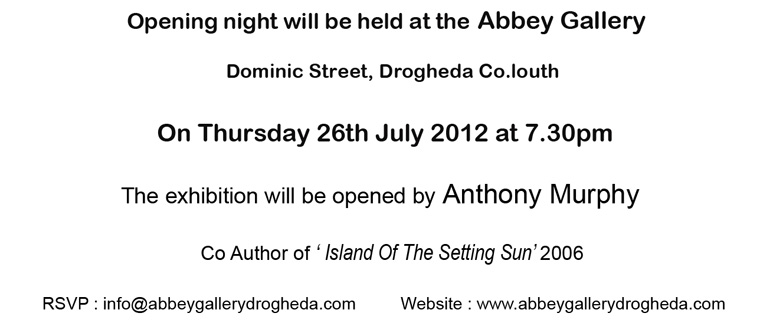 The exhibition captures in Black and White photographic images the beauty of the landscape of the Boyne Valley plus the power, sense of mystery and atmosphere that still inhabits the place. The images were taken over a five year period from 2007. They include a variety of locations across the Boyne Valley; such as the Standing Stones at Baltray near the mouth of the Boyne, the Battle of the Boyne site at Oldbridge, Newgrange, the Hill of Slane, Monasterboice, Mellifont, Dunmoe Castle, Bective Abbey, Tara, Trim and the Cairns at Loughcrew.
The exhibition is not meant to be an in-depth pictorial record of the Boyne Valley. Rather it is a personal visual homage to this place of myth, mystery and beauty. Pat Burns is a self taught photographer based in Meath with a particular interest in documentary and landscape photography. Pat works in digital and converts his images to Black & White as he loves the tones, shades, atmosphere and mood which Black & White can produce.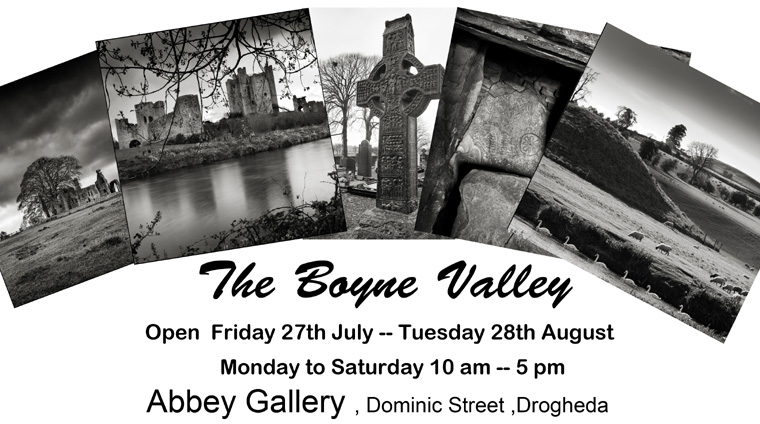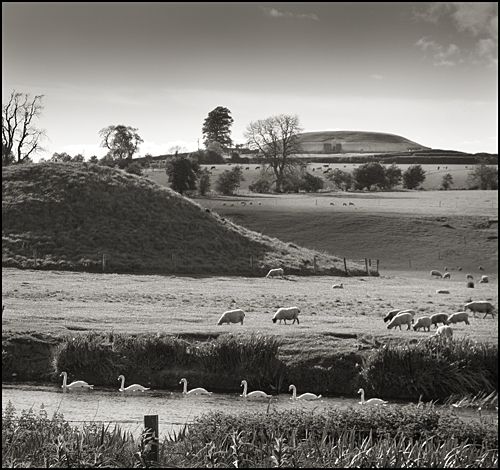 Newgrange Mound B with the main mound in the background.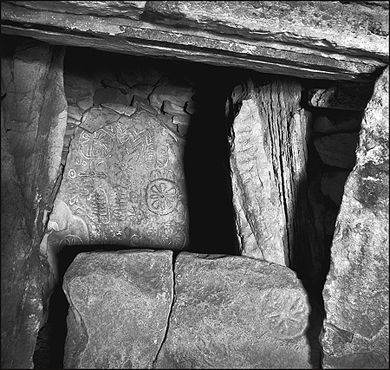 The chamber in Cairn T Loughcrew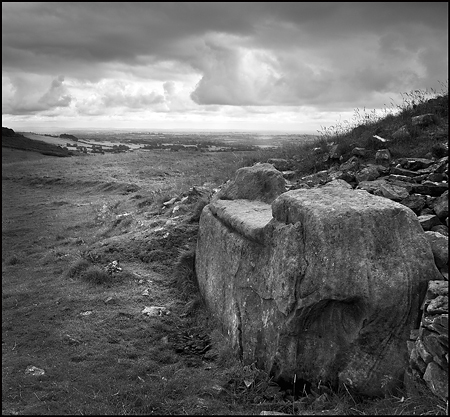 The Hags Chair - Loughcrew Cairn T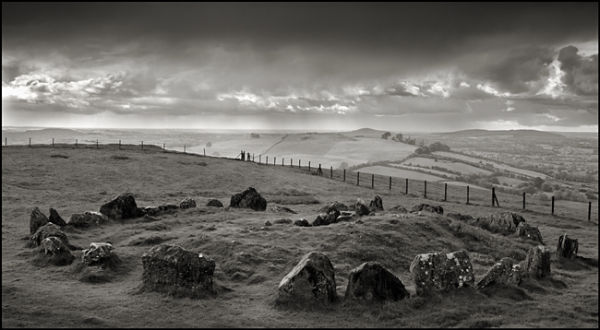 Loughcrew Cairn S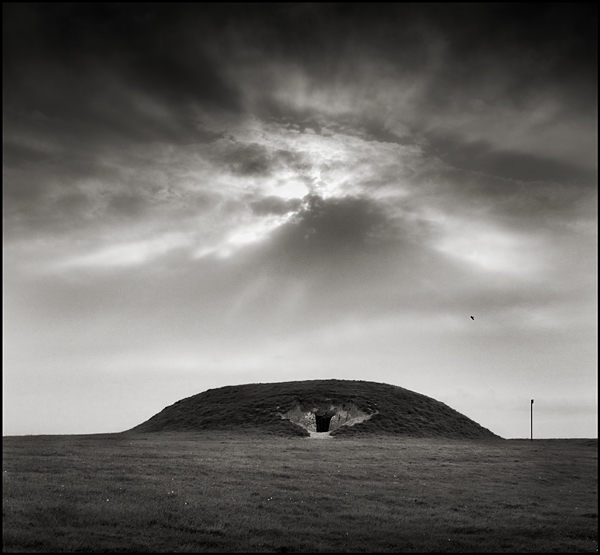 Hill of Tara - Mound of the Hostages
Boyne Valley Private Day Tour

Immerse yourself in the rich heritage and culture of the Boyne Valley with our full-day private tours.
Visit Newgrange
World Heritage site, explore the Hill of Slane, where Saint Patrick famously lit the Paschal fire. Discover the Hill of Tara, the ancient seat of power for the High Kings of Ireland.
Book Now