The footprints of Trim's historic past can be seen all around us. The medieval structures still dominate its modern skyline with abbeys, churches and castles. Now is your opportunity to be inspired by it! Take out your easel, sketchpad or camera and capture Trim's stunning medieval heritage in your unique way. Be creative and allow others to view Trim's past through your eyes!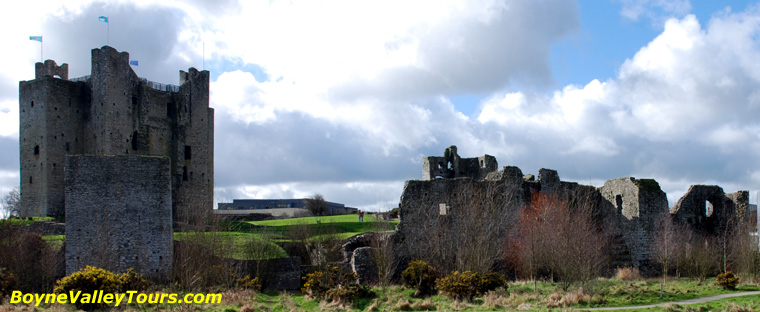 Conditions of Entry
1. Please submit artwork to Art Competition, Trim Castle, Castle street, Trim, Co. Meath to reach us by Friday 14th of August 2015 at 4.30pm. Entries will not be accepted by email.
2. Artwork can be photographic or other media (water colours, oils, pastels, sketch etc) and no larger than A3.
3. Entries cannot be returned.
4. Entrant's name, address, telephone number, age (if under 18) and category should be clearly written on the back of artwork.
5. Prizes issued for winners in each category:
Under 10 (on the 14th August)
Under 18 (on the 14th August)
Over 18 (on the 14th August)
6. A selection of entries will be displayed in the Atrium in OPW Head Office, Jonathan Swift Street, Trim, Co. Meath.
7 The OPW and DoAHG reserve the right to reproduce any of the artwork.
8. Judges decision is final.
Further enquiries to Trim Castle telephone 046 9438619.
Immerse yourself in the rich heritage and culture of the Boyne Valley with our full-day private tours.
World Heritage site, explore the Hill of Slane, where Saint Patrick famously lit the Paschal fire. Discover the Hill of Tara, the ancient seat of power for the High Kings of Ireland.