Thomas Sheridan - Artist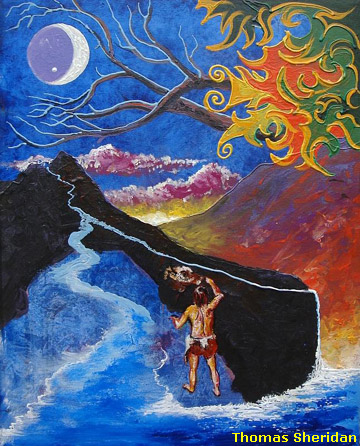 Born in Dublin, Thomas Sheridan is a professional artist living and working in south Sligo under the shadow of the Ox Mountains. A former rock musician and graphic designer, he moved to the region in 1998 and has been painting full-time since 2005. Working mainly in acrylic on canvas as well as mixed watermedia on paper, his paintings have been described as vibrant, contemplative, poetic and soulful, with an underlying 'Celtic' surrealist character.

His inspiration is drawn from many sources which have touched upon his life. From the human/spiritual condition within the real and emotional landscape, to the nature of reality and relationships. An avid reader and perpetual student; literary and philosophical currents also run heavily throughout much of his work. "Painting allows me to deliver the conversation I have always wanted to have with the world around me, and as a result, the conversation I have always wanted to have with myself."

Thomas' work is in private collections worldwide and has been represented by several galleries. He has also taken part in exhibitions in Ireland and abroad. Thomas Sheridan is one of the founding members of the NorthWest Artists Group (Ireland).

Thomas Sheridan
Co. Sligo, Ireland
Phone +353 86 8347912
Email: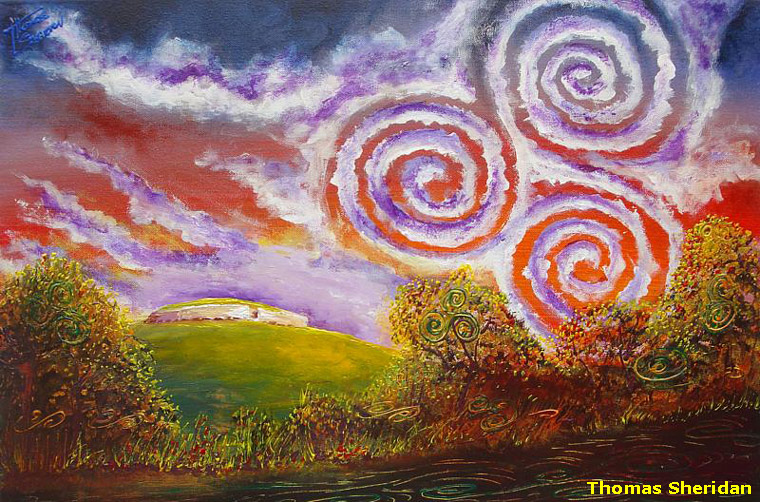 Newgrange - Acrylic on Canvas by Thomas Sheridan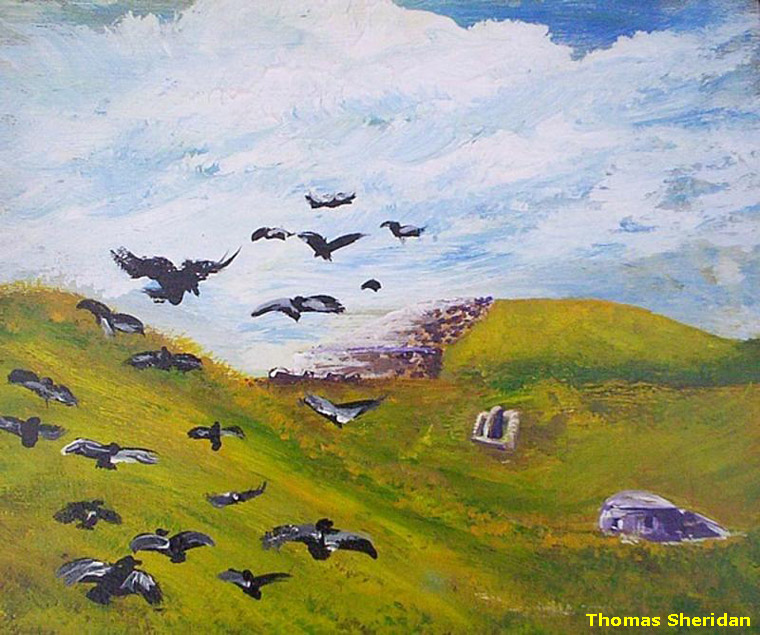 Newgrange Ravens - Acrylic on Panel by Thomas Sheridan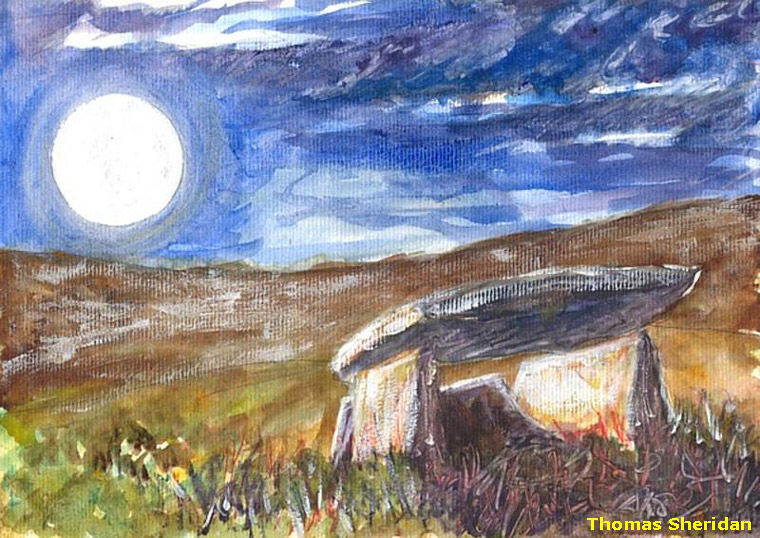 Dolmen Moon - Watercolour on Paper by Thomas Sheridan
Boyne Valley Private Day Tours

Pick up and return to your accommodation or cruise ship. Suggested day tour: Newgrange World Heritage site, 10th century High Crosses at Monasterboice, Hill of Tara the seat of the High Kings of Ireland and the Hill of Slane where St. Patrick let a Paschal fire in 433 More ...