Carrowkeel Summer Solstice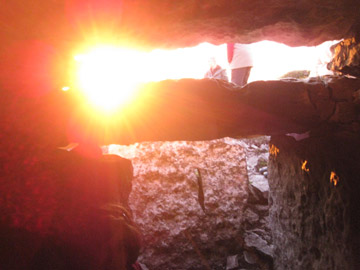 The Carrowkeel cairns are in the Bricklieve Mountains in County Sligo (north west of Ireland).
Cairn G has a roofbox above the entrance, similar to
Newgrange
. The sun enters the chamber through the roofbox at sunset for about a month before and after the summer solstice. For the days around the summer solstice the sunset illuminates the back of the chamber.
Carrowkeel Cairn G is smaller and less sophisticated than Newgrange, the passage is 2 meters long compared with 19 meters at Newgrange.
Photographs
of the setting sun from Cairn G on the 20th June 2008.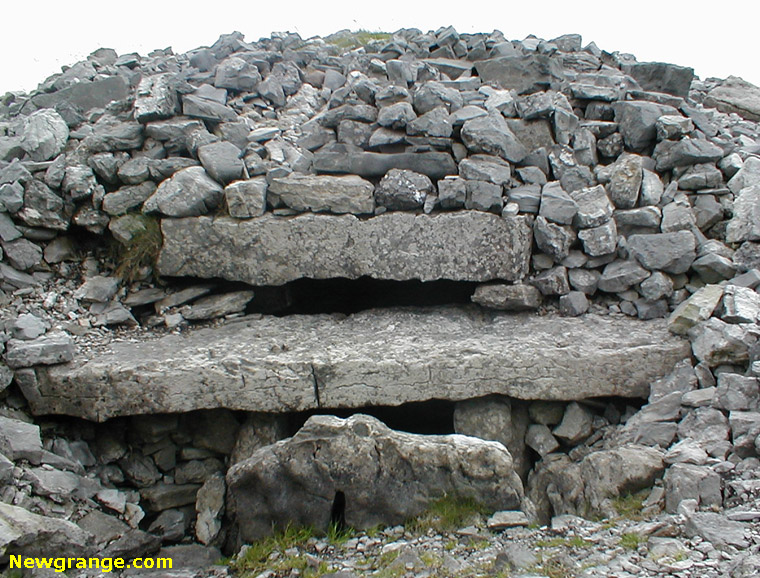 Carrowkeel Cairn G - The Summer Solstice sunset enters the chamber through the roofbox.
Observing the Summer Solstice Sunset through the roofbox from inside Carrowkeel Cairn G.
Boyne Valley Private Day Tours

Pick up and return to your accommodation or cruise ship. Suggested day tour: Newgrange World Heritage site, 10th century High Crosses at Monasterboice, Hill of Tara the seat of the High Kings of Ireland and the Hill of Slane where St. Patrick let a Paschal fire in 433
More ...