Paintings by Patricia Mc Ateer - Inspired by Ancient Ireland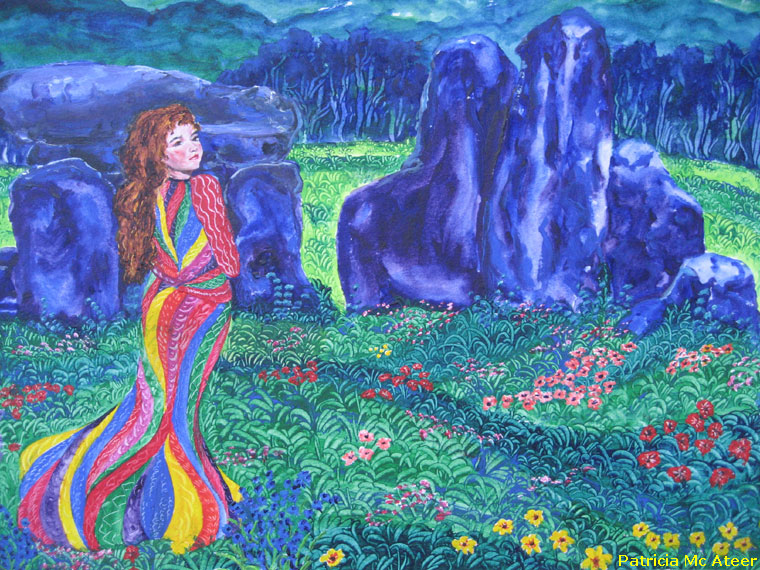 Etain
- Acrylic on heavy paper
The daughter of a fairy lord and she lived with Midr for a year at Brú na Bóinne
after which Midr's wife put a spell on her changing her into a butterfly.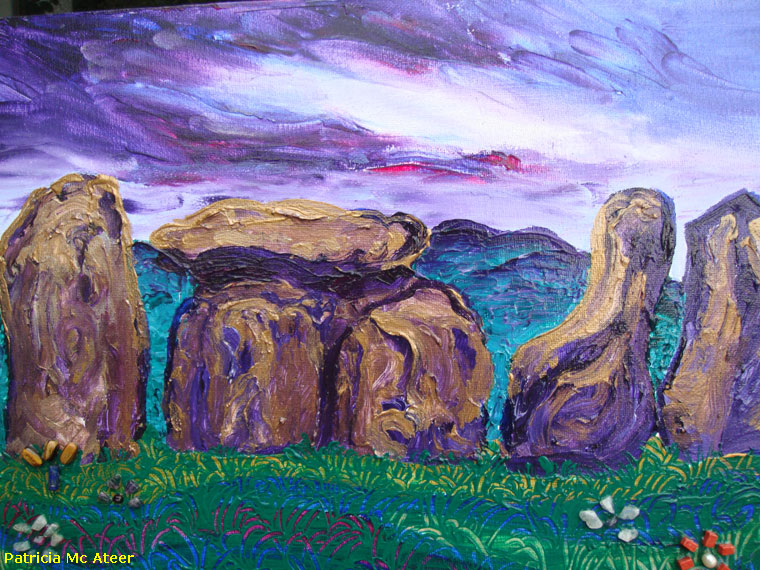 Clontigora Night
- Acrylic on canvas with semi precious stones
A royal court tomb in Co. Armagh, it is a beautiful court cairn sited
in an area full of spectacular views and has it's own fairy tree.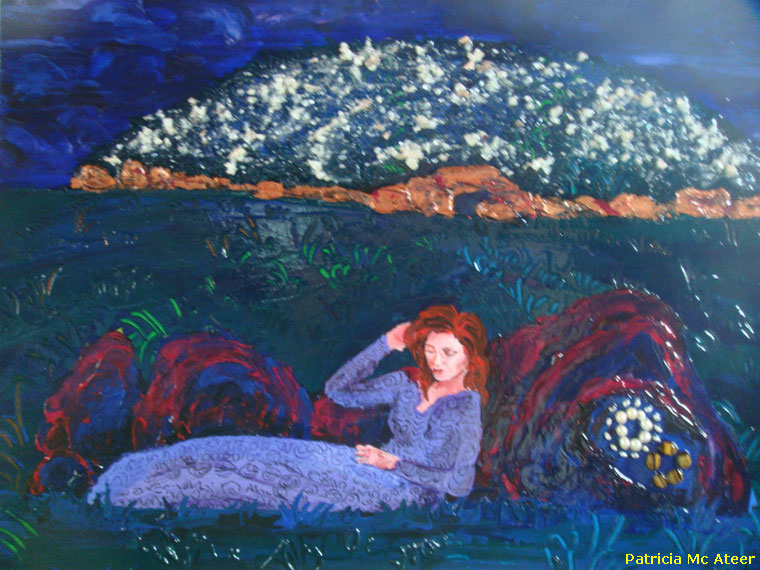 Cailleach Reclining Loughcrew
- Acrylic on canvas
She represents healers of the past waiting for dawn to enter the mound. Patricia has covered
the mound with crushed quartz and semi precious stones carve the cairn to the front.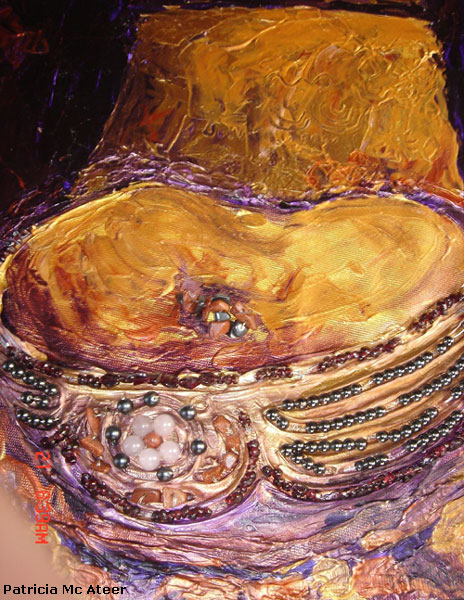 Knowth Basin Stone
- Acrylic on canvas
Patricia used Hematite (grounding and protective) in the same shape of the
carving on the stone, with goldstone - joy and rose quartz - peace.
Pick up and return to your accommodation or cruise ship. Suggested day tour: Newgrange World Heritage site, 10th century High Crosses at Monasterboice, Hill of Tara the seat of the High Kings of Ireland and the Hill of Slane where St. Patrick let a Paschal fire in 433