Newgrange Paintings by Patricia Mc Ateer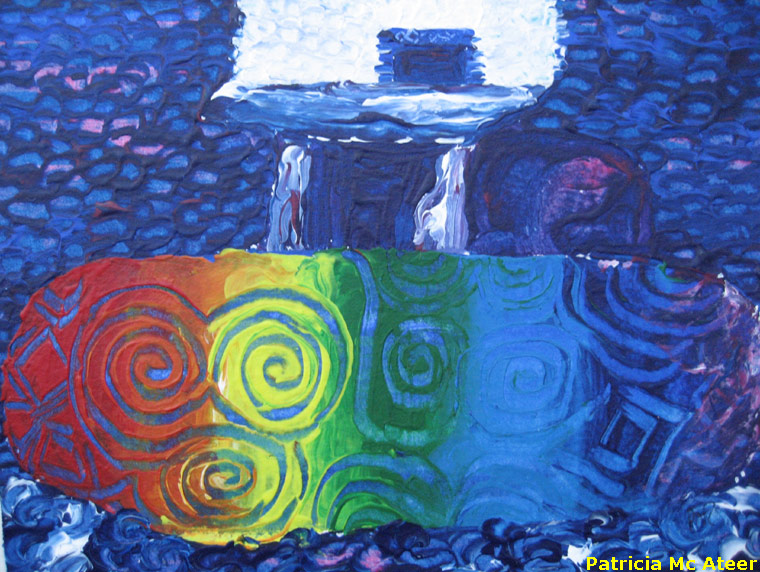 Rainbow Multi
- Acrylic on Paper
Using rainbow underlay to illustrate the energy the stone holds and emits.
The deep blue allows the colours to bleed out into the light.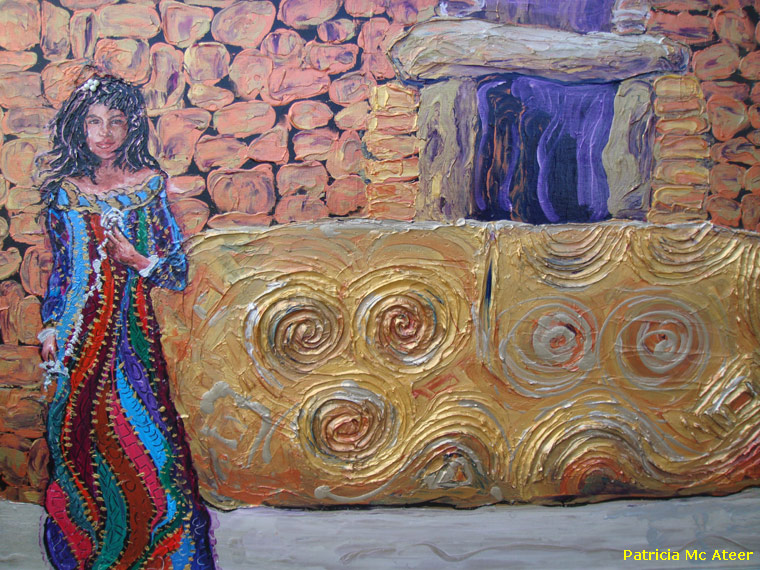 Gold Entrance with Cailleach
- Acrylic on canvas
With added texture the different golds allows the spirals to shimmer and flicker showing the movement of the stone's energy. The gold represents the new light of the solstice. The Cailleach wears Pearl in her hair.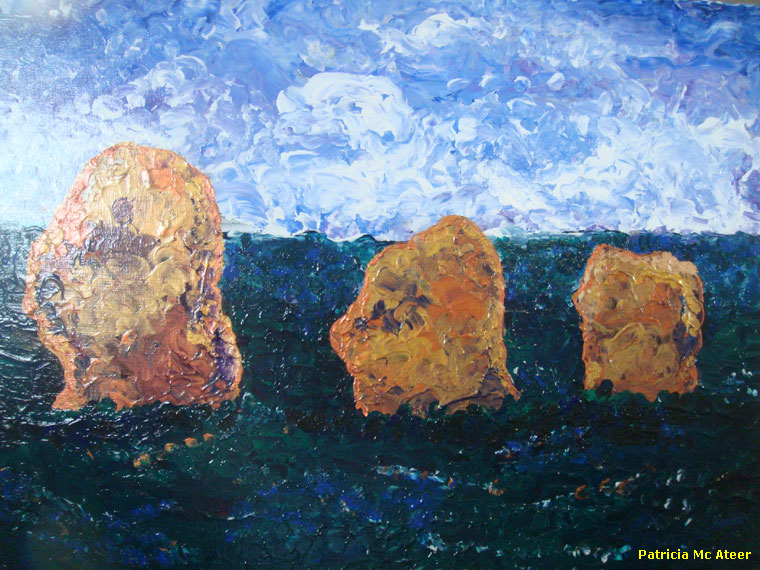 Three Stones
- Acrylic on canvas
The standing stones in front of the entrance of Newgrange. Stone one casts its shadow on to the entrance at Solstice. Done almost entirely using fingertips to feel the energy as Patricia painted.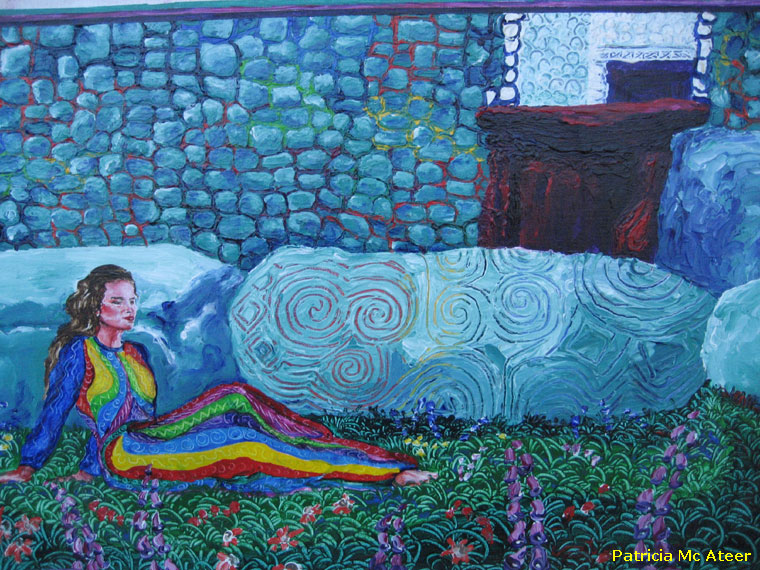 Blue Danu Entrance
- Acrylic on board
One of Patricia's early paintings experimenting with colour. She used match sticks to carve the colour from underneath the spirals and markings on the Entrance Stone.
Immerse yourself in the rich heritage and culture of the Boyne Valley with our full-day private tours.
World Heritage site, explore the Hill of Slane, where Saint Patrick famously lit the Paschal fire. Discover the Hill of Tara, the ancient seat of power for the High Kings of Ireland.