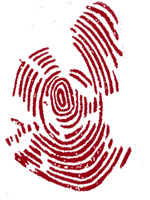 About Stonelight
Knowth find is major treasure
Irish Times, Tuesday, September 7, 1982.

A flint mace-head, regarded by experts as one of the great treasures of Ireland's past, has been unearthed at the Neolithic tomb at Knowth, Co. Meath, where excavations have been in progress for many years under the direction of Professor George Eogan, of the Department of Archaeology, University College, Dublin.

The elaborately decorated object, thought to have been a symbol of authority, is just over three inches long and has a maximum width of 2.5 inches. It was found a few days ago by Mr. Liam O'Connor, of Tullyallen, Drogheda, on of a team of local men employed on excavations at the site.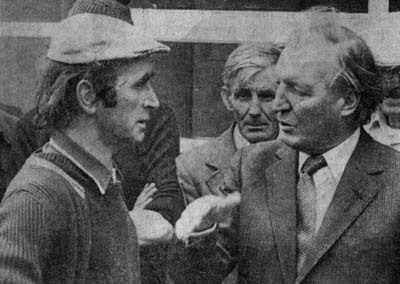 Mr. Liam O'Connor (left), of Tullyallen, Drogheda, Co Louth, who
found the mace-head, meeting the Taoiseach, Mr Haughey yesterday. (Photograph: Eddie Kelly).