Newgrange Winter Solstice - Saturday December 21st 2019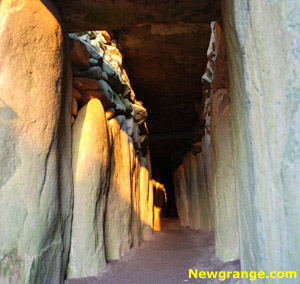 Anyone who wants to stand on the outside of Newgrange monument as the sun is rising on December 21st is very welcome. The best way to get there is to go to
Brú na Bóinne Visitor Centre
and get a shuttle bus to the site. There is no charge for this. The centre will be open from 7.00am.
Once you get to Newgrange, there will be a queue on the road but everyone will be allowed on site from 8.30am (once it begins to get light) until 9.30am. Sunrise is at 8.54am. There is no charge to go on site.
If visitors decide to access the site from the N51, i.e. go directly to Newgrange, the roads will be closed off to traffic from a distance of approx 1.5 km and visitors will have to walk from where their car is parked.
After dawn (c. 9.30am), when the lottery winners come out of the chamber, people who have been waiting outside will be brought inside for a brief visit in groups of 20 people. In previous years it took until 11.00am for everyone who wanted to go inside to get in and out. Once all the people at the monument have left the site, normal arrangements and normal admission prices will apply. Guided tours will recommence at 12.30pm approx.
Please dress appropriately and wrap up well.
Please respect the monument and other visitors and enjoy the experience!
All dogs and /or other pets must be kept on a lead.

Chronological
photographic essay of the Winter Solstice at Newgrange
More ...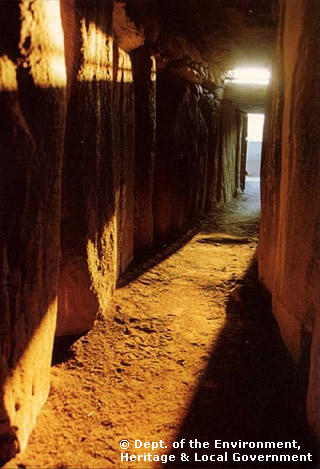 Boyne Valley Private Day Tour

Immerse yourself in the rich heritage and culture of the Boyne Valley with our full-day private tours.
Visit Newgrange
World Heritage site, explore the Hill of Slane, where Saint Patrick famously lit the Paschal fire. Discover the Hill of Tara, the ancient seat of power for the High Kings of Ireland.
Book Now