Newgrange Solstice - 19th December 2010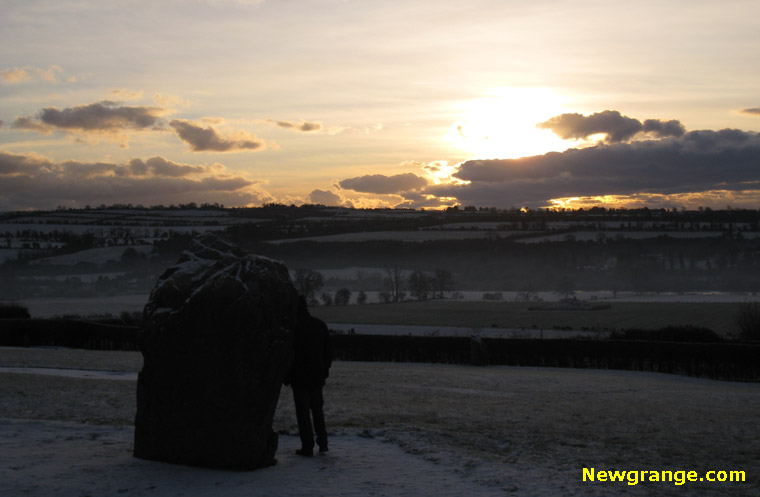 Clouds on the eastern horizon delayed the beam of sun entering the
Newgrange
passage.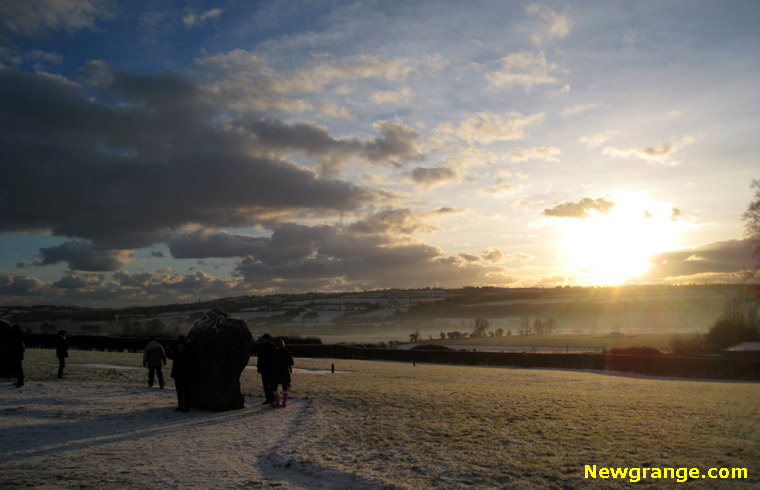 When the sun did break through the cloud, it was magnificent and shone down the passage
delighting the Winter
Solstice Lottery
winners inside.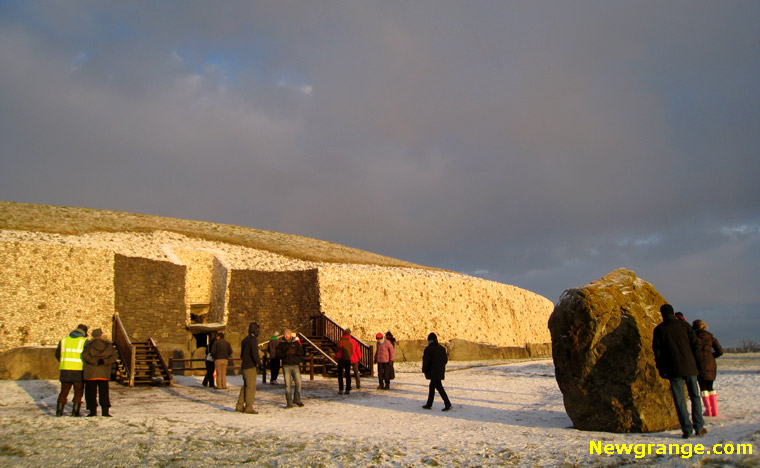 The white quartz front of Newgrange illuminated by the rising sun.
Setting Sun Alignments
The Winter Solstice Setting Sun illuminates the chamber at the nearby
Dowth mound
and at the cairn on
Slieve Gullion
in Co. Armagh.
Boyne Valley Private Day Tours

Pick up and return to your accommodation or cruise ship. Suggested day tour: Newgrange World Heritage site, 10th century High Crosses at Monasterboice, Hill of Tara the seat of the High Kings of Ireland and the Hill of Slane where St. Patrick let a Paschal fire in 433
More ...